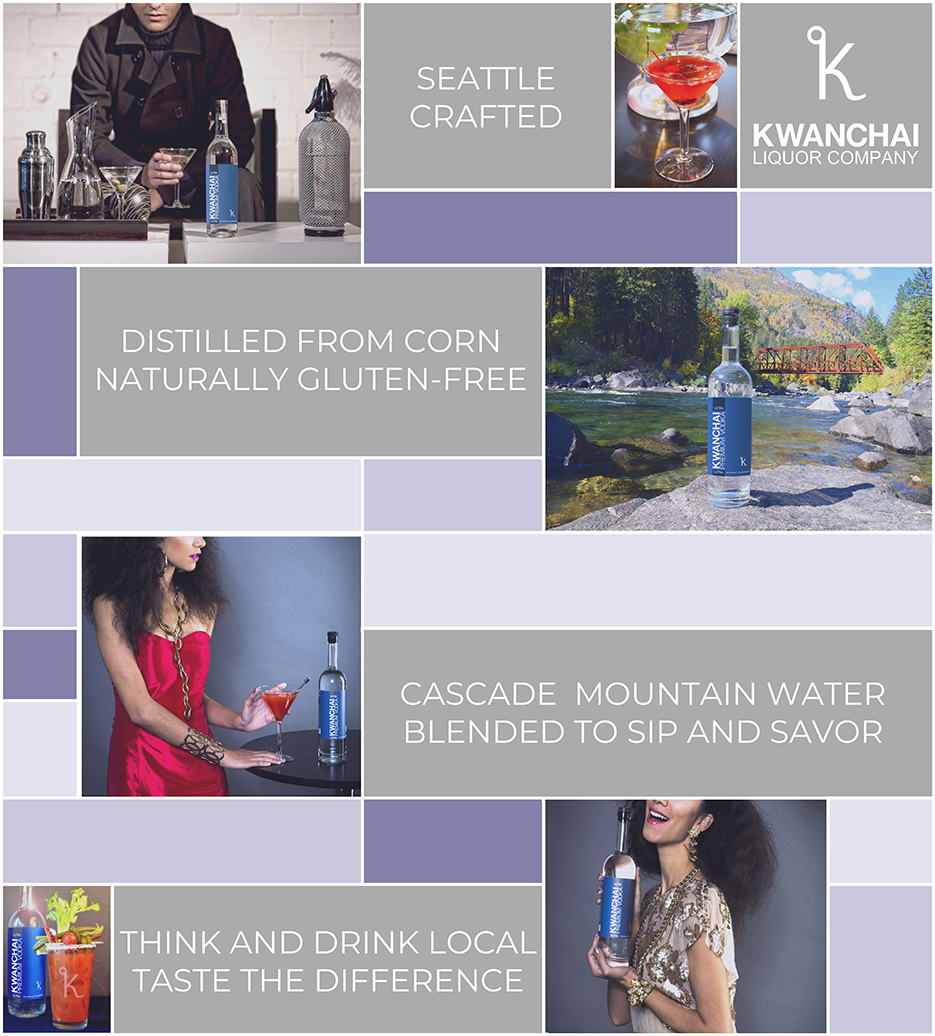 Crafted in the Pacific Northwest, we invite you to try Seattle's very own. Distilled and Blended with glacier water for a smooth feel and finish, a "Sip'n Vodka". For centuries people have been distilling fine grains into spirits, KWANCHAI set its sights on crafting the finest vodka available by blending mountain spring water from the Pacific Northwest.

Our ultimate premium vodka is made from the finest corn. Kwanchai Vodka is designed and distilled to achieve an exceptional taste and smoothness in finish. This exquisite vodka offers a GMO free spirit; delightful to sip on its own, over ice or in your favorite premium inspired cocktail.

The first time you try, we encourage you to enjoy it "Neat", to ensure taste at maximum capacity. Refreshing to the taste and invigorating to the mind, this choice will not be of squander.

Originally conceived as a compliment to our event services, it has been so well received, it is now being offered in some of Seattle's finest drinking establishments.


"Kwanchai Vodka is unique in the Vodka arena with its clean and approachable palate and soft, mildly sweet finish. Made from 100% corn this is the formula which sets Kwanchai Vodka apart from the rest. Best enjoyed on ice or up in a martini. I am pleased to have Kwanchai Vodka at The Rainier Club!"
-Kyle Wright-
Maitre'd & Sommelier
<
kwanchai • jonathan mathews design group
1735 Westlake Ave. N • Suite 300 • Seattle WA 98109
tel. 206.262.1022
website design by kwanchai • contact • online privacy statement • copyright protected images